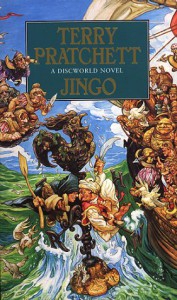 Really I've been wanting to quote half the book in updates, but I just haven't had the time. I suppose I should dedicate one of my Discworld rereads to quotes. But I'll share this one with you:
'My strength is as the strength of ten because my heart is pure,' said Carrot.

'Really? Well, there's eleven of them.'
You gotta love Angua. She balances out Carrot so nicely.